Isn't it time to do something just for you? How long have you been saying you want to go to Italy?
Come let us spoil you on our week long, all-inclusive foodie tour in Tuscany. Meet are amazing producers, enjoy rare and authentic experiences, get your hands in the dough with our cooking lessons, feel connected with others and find yourself again.
Flash Sale – $800 off our all-inclusive, super yummy small group tour to Tuscany. Take advantage of our two last minute cancellations and book now. September 21-28, 2018.
Contact us for details and availability: andi@onceinalifetimetravel.com
We have teamed up with Olivelle to offer you a truely once in a lifetime Italian food tour. Our small-group, fully escorted week-long experience is a collection of exclusive out-of-the ordinary excursions and experiences, designed for those who want to immerse in the real culture and traditions of Tuscany. This itinerary is a custom designed package with beautiful activities and excursions planned, but also with enough flexibility to allow us spontaneity and relaxation. We will guide you through a unique journey and culinary adventure, meeting passionate locals who will introduce you to the most genuine Italian experience. Our small group consists of no more than 12 guests, ensuring privacy and intimacy, with all guided tours, excursions, and activities included, as well as all meals, transfers, transportation and accommodations throughout the trip.
Day 1: The Experience begins! Arrival in Chianti, Relax and Bread Making Culinary Workshop
Benvenuti in Chianti! We will pick you up in Florence and we will head to the beautiful Chianti region, checking in at your beautiful farmhouse. Here, you will meet your hosts and you will get familiar to your new home for the week, with time for relaxation and to enjoy the magic beauty of our land.
Starting from the late afternoon we will start a delicious and fun bread making culinary workshop with Beppe at your villa, learning the magic art of making delicious bread, focaccia and pizza. Beppe "Il Panaio" is our trusted baker and bread expert; together with him, you will first learn about the different kind of flours and the characteristics of the ancient grains. You will then enjoy a bread making demonstration, where you will get to see how delicious bread, pizza and focaccia are made. A welcome culinary feast served at the farmhouse will complete the course.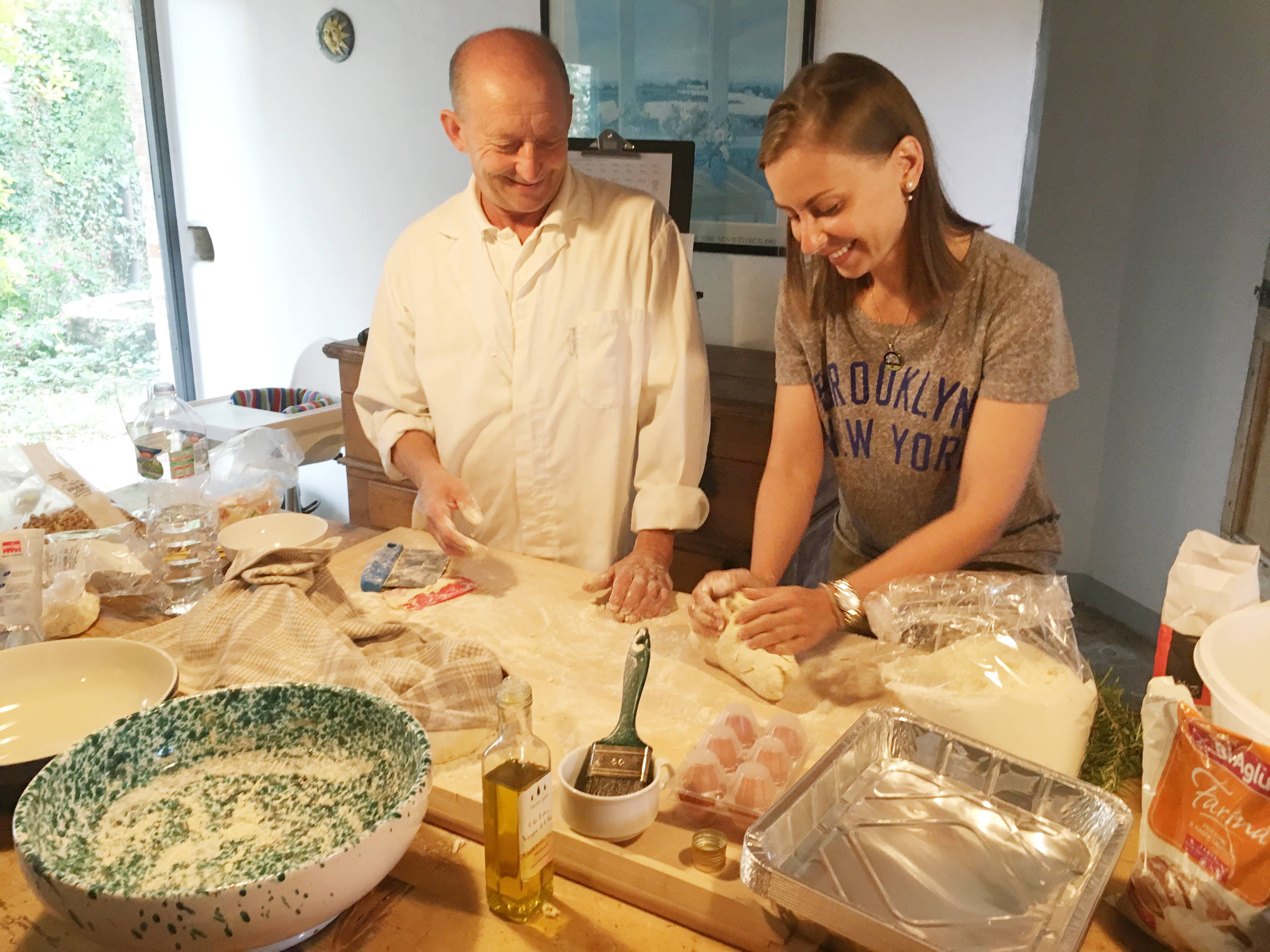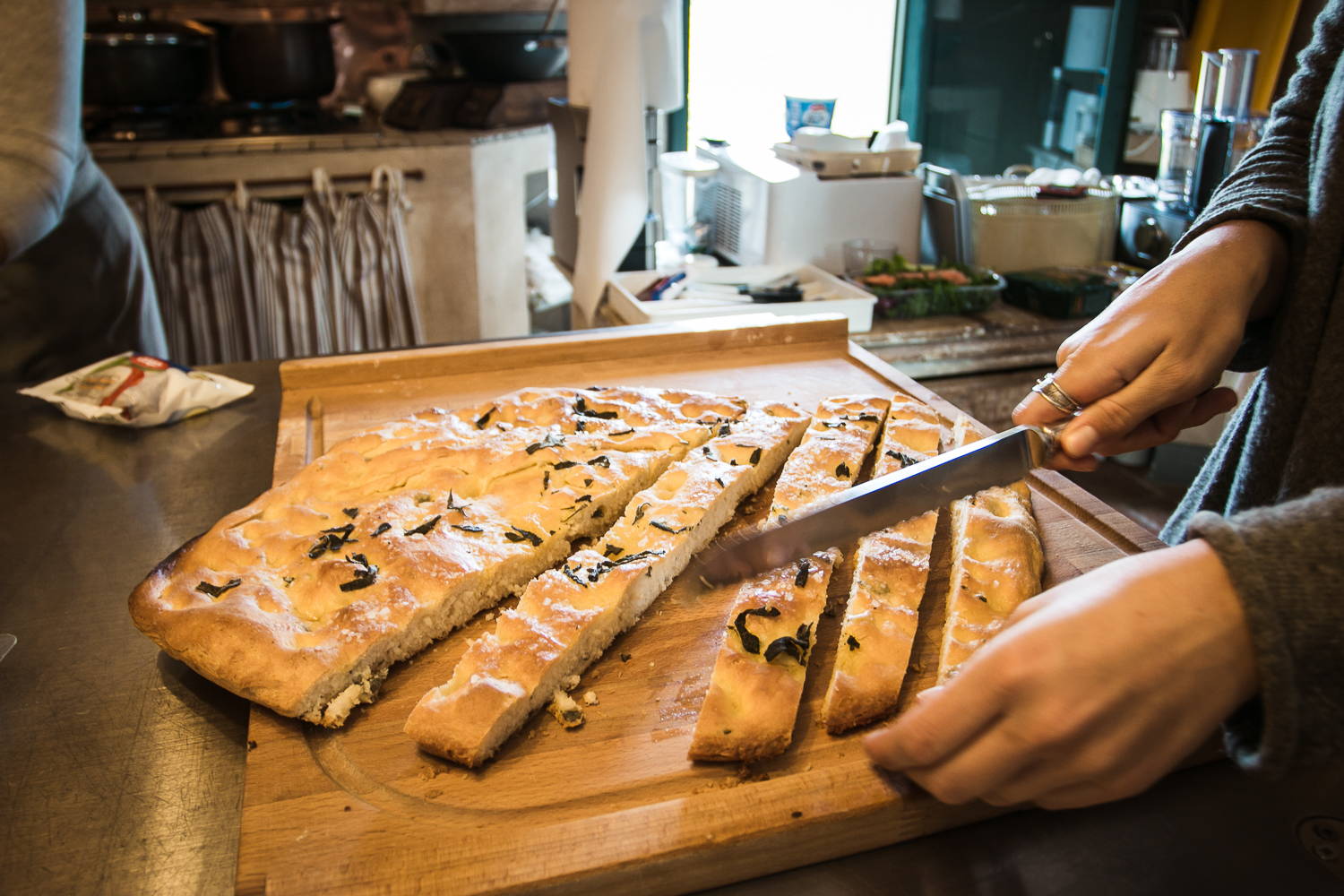 ---
Day 2: Wood workshop + Chianti Classico Winery + Janet and Stefano's Olive Oil Experience
Our day will begin with a visit to a fascinating wood-turning workshop. Here, you will meet a "modern day Geppetto" named Giorgio, a local artisan who set up a beautiful shop in the Chianti to custom make his unique creations using local olive wood as his medium. Bowls, boards, small objects, and everything and anything that Giorgio can dream up will be brought to life through his skillful demonstration as he shows us his mastery of various machines and materials.
Afterwards, we will amble onto one of the most historic wineries in the Chianti Classico area. A private tour of this stunning Estate and wine tasting will be followed by a delightful and delicious lunch on the property.
After lunch, we will have time for a well-deserved "siesta" time and relaxation at home.
From the late afternoon, we will visit a unique olive farm run by Janet & Stefano, a wonderful couple who has been always committed at producing and sharing the culture about excellent extra virgin olive oil. You will first receive an interesting explanation about olive oil production, learning many curiosities about this fundamental element in Tuscan and Italian cuisine. You will then move into their kitchen, experiencing an unforgettable dinner experience focused on the culture of the olive oil and on the importance of gathering and cooking together. Being at Janet and Stefano's table is like entering another world: they will let you live a unique culinary experience, sharing their deep knowledge about ancient Tuscan traditions, recipes, and legends.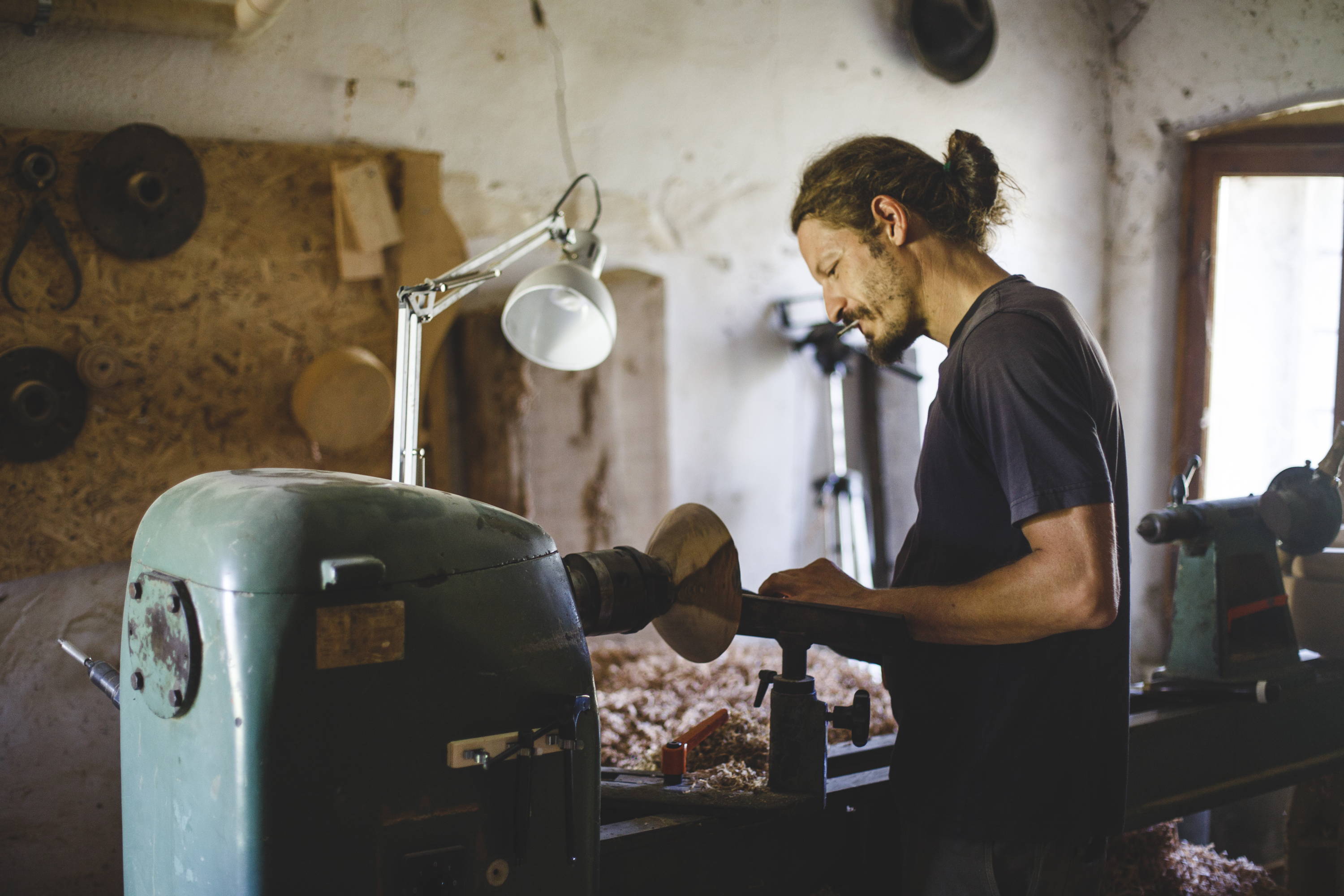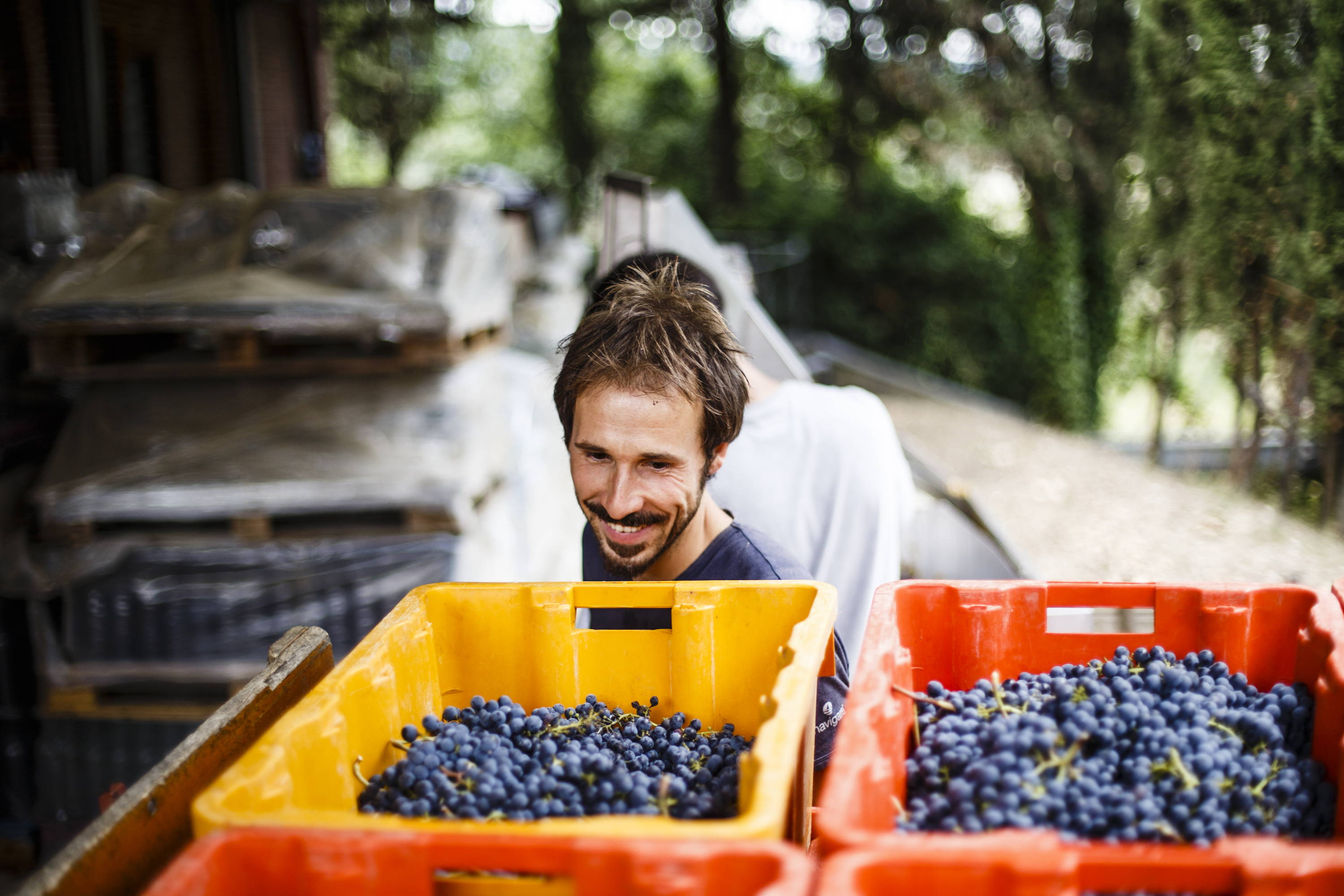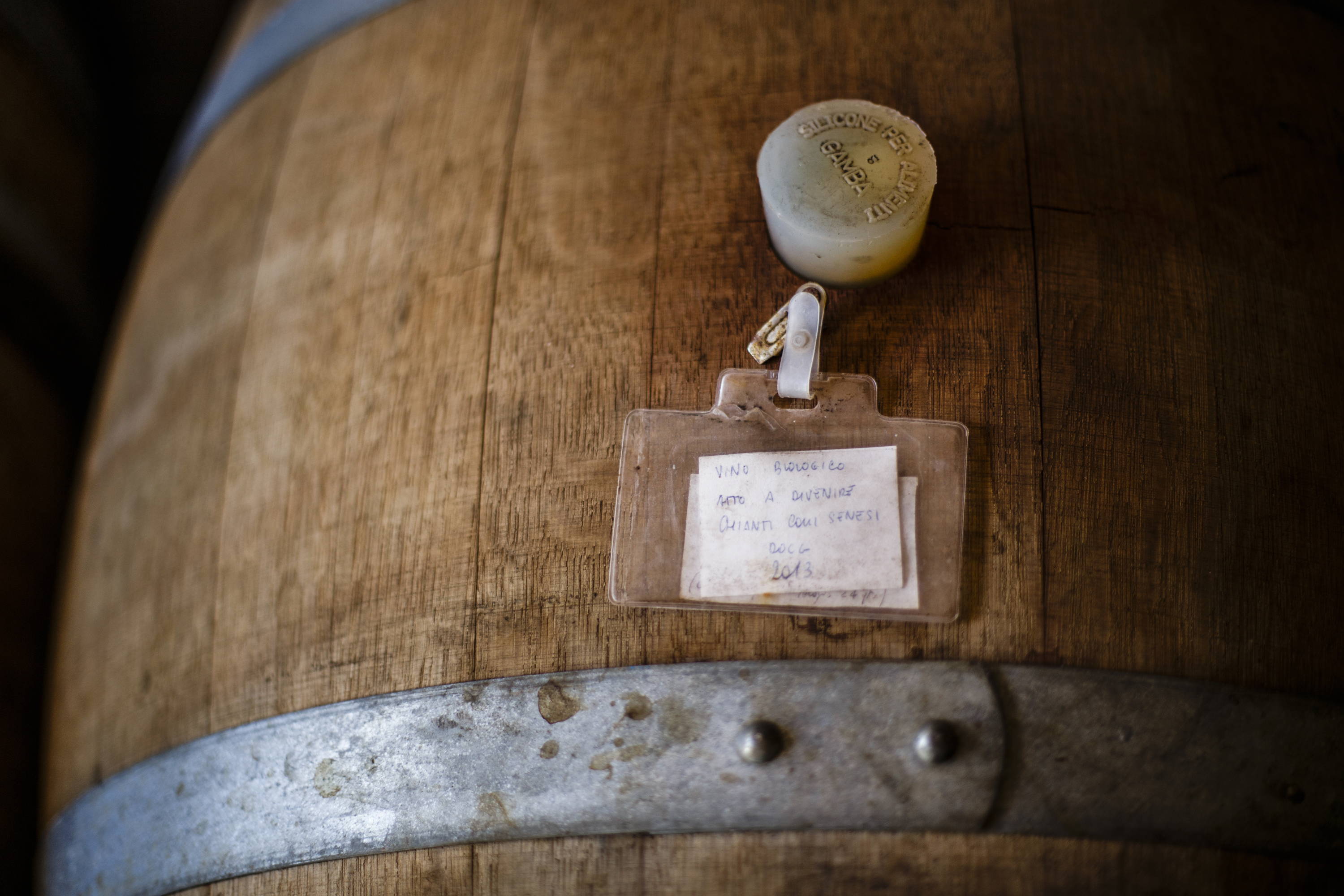 ---
Day 3: Cashmere and "Under the Tuscan Sun" Lunch Experience + Siena
Our day will begin with a visit to a unique Cashmere goat farm in Chianti, where you will learn everything you wanted to know about cashmere but did not know enough to ask! The habits of cashmere goats, their names, how they are raised, how their lovely fiber it is harvested and how it is processed into a finished garment. For those who love animals and incredibly soft and pure cashmere, this is going to be an amazing experience. We will have a guided tour of the farm, followed by a perfect "Under the Tuscan Sun" light lunch experience.
After lunch we will head to the stunning town of Siena, enjoying a real espresso in the stunning Piazza del Campo and tasting the "Senesi" delicious traditional sweets of this town, we will also have the possibility to admire the majestic beauty of the Duomo and to learn interesting stories about the famous Palio, a charming tradition from Siena that goes back to the Middle Ages. As an alternative option, we will be able to admire the stunning beauty of the Medieval fortified village of Monteriggioni. Dinner at the farmhouse with Tuscan specialties.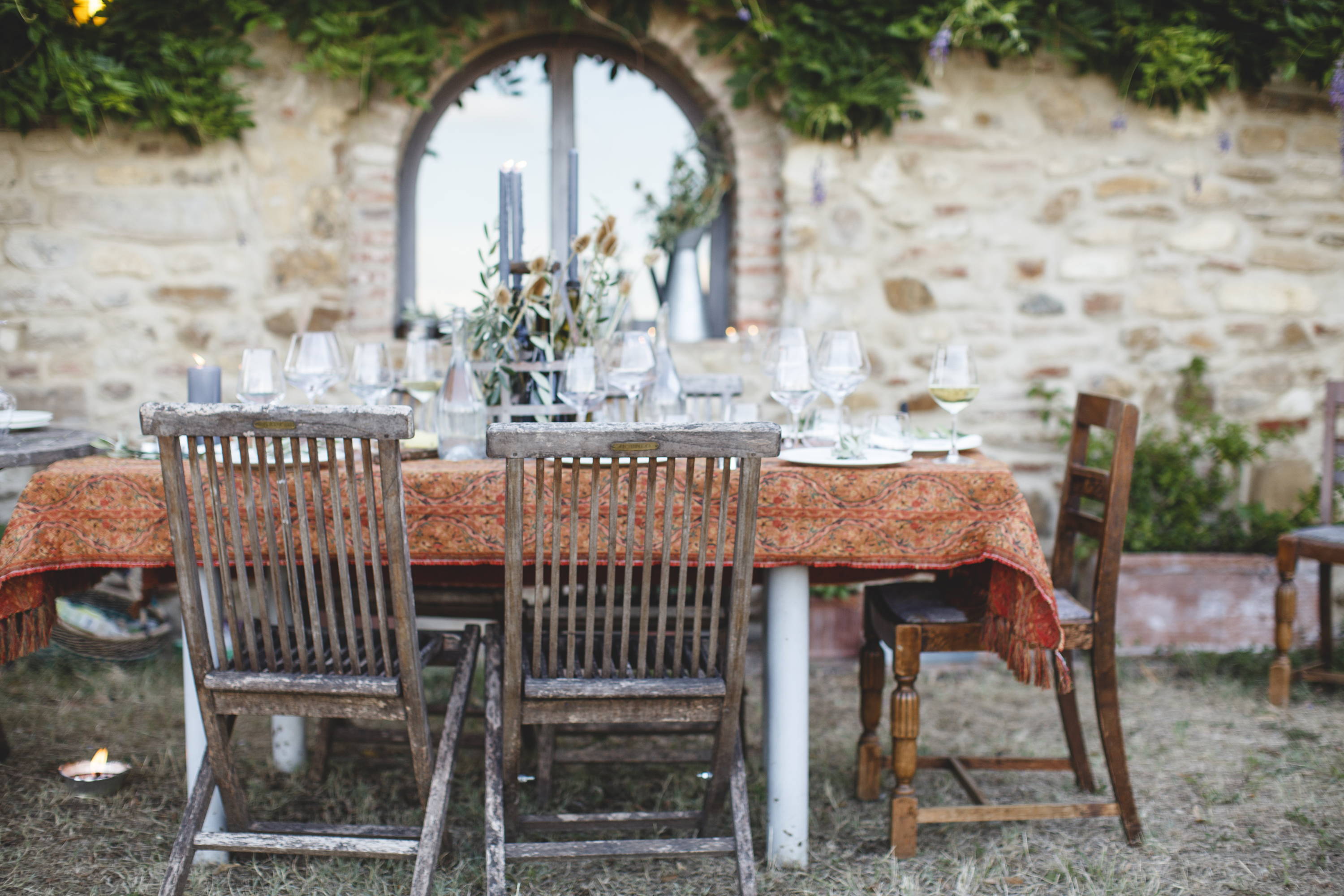 ---
Day 4: Discover San Gimignano + Vernaccia di San Gimignano + Silversmith Workshop
We will begin our day visiting a boutique wine producer of organic Vernaccia di San Gimignano (the most famous Tuscan white wine with DOCG certification). Here, we will enjoy a guided tour of the farm and homemade light lunch in a characteristic Tuscan peasant museum of art and traditions. On our way to the winery, we will briefly stop for a morning walk and a coffee in the lovely village of San Donato in Poggio, a hidden gem of incredible beauty. After lunch, you will enjoy a relaxing walk in the medieval village of San Gimignano which is famous for its multiple medieval towers. After we arrive, you can drift off with plenty of free time to enjoy the traditional shops and taste the "best ice-cream in the world". We will also visit an interesting silver workshop there, where Matteo, a young and talented silversmith, will show us how he can transform shapeless silver in marvelous objects. Late afternoon: time for relaxation at home. Dinner at a local trattoria nearby.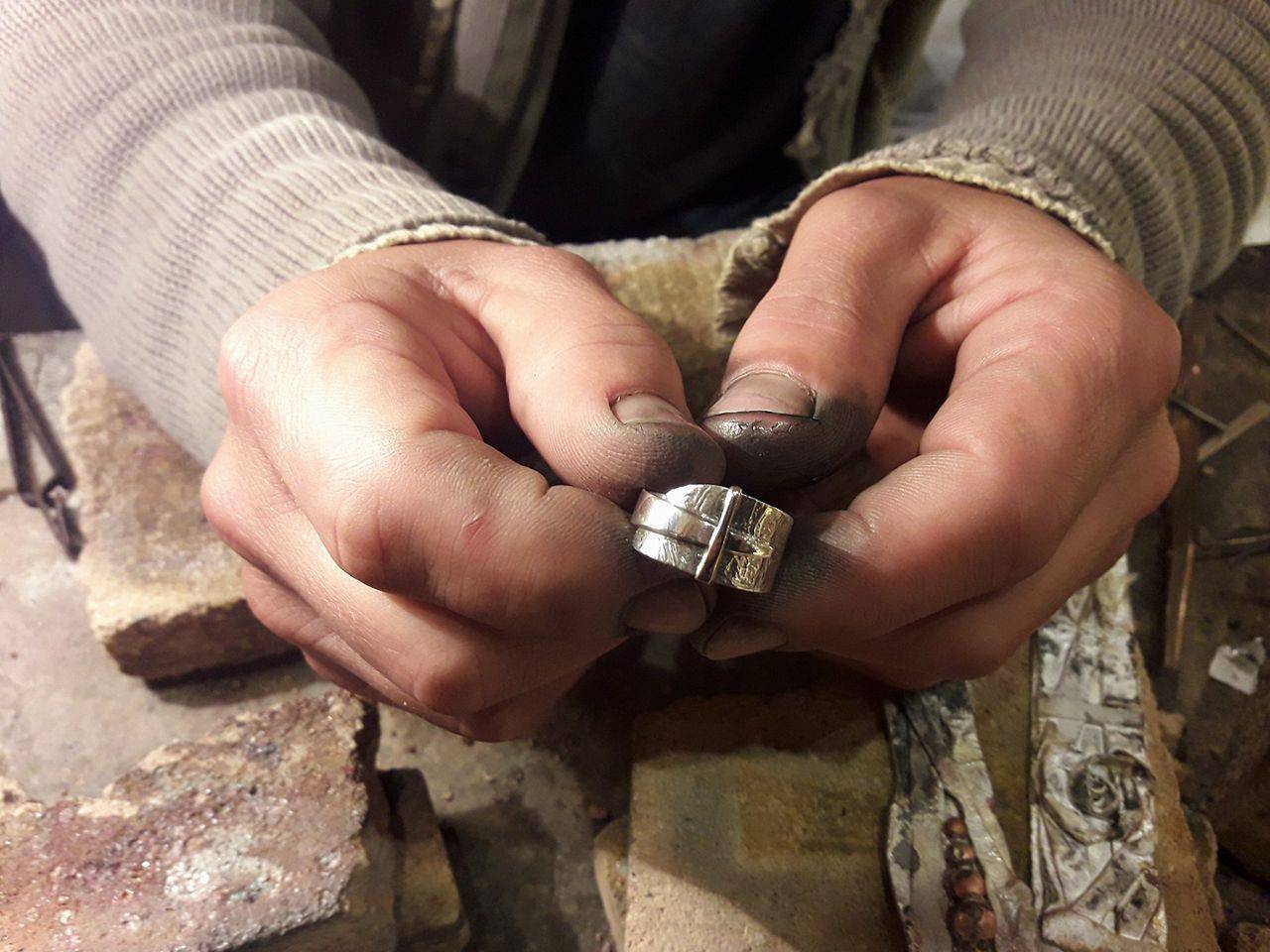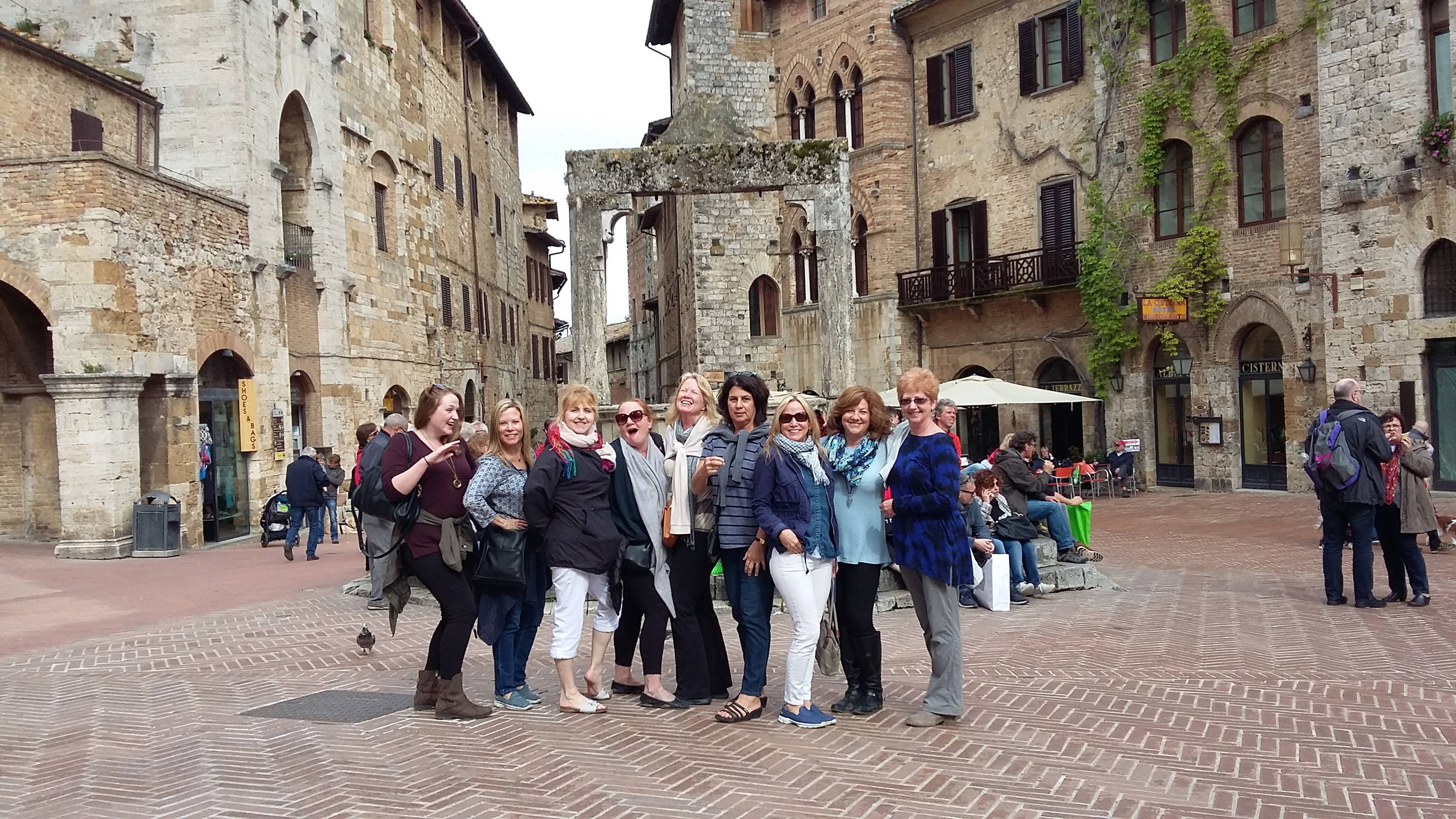 ---
Day 5: Culinary Course with Chef Veronica + Discover Terracotta from Impruneta + Polenta Party
We will experience a unique cooking course with Chef Veronica, a talented and passionate Tuscan chef who offers unique culinary experiences in her charming culinary studio in Impruneta. During the cooking course, you will be guided through the preparation of the entire meal, from antipasto to dolce, in a magical atmosphere where every detail is carefully studied and thought. At the end of the culinary course, guests will receive a beautiful bread warmer in terracotta, the traditional pottery from this unique village.
After lunch, we will visit a fascinating terracotta workshop in Impruneta, seeing how artisans shape beautiful jars and pots. Terracotta (Terra = clay, Cotta = baked, burnt) from Impruneta is now famous worldwide, and it is an ancient tradition that belongs to this village from the Middle Ages. Dinner at the farmhouse with polenta party.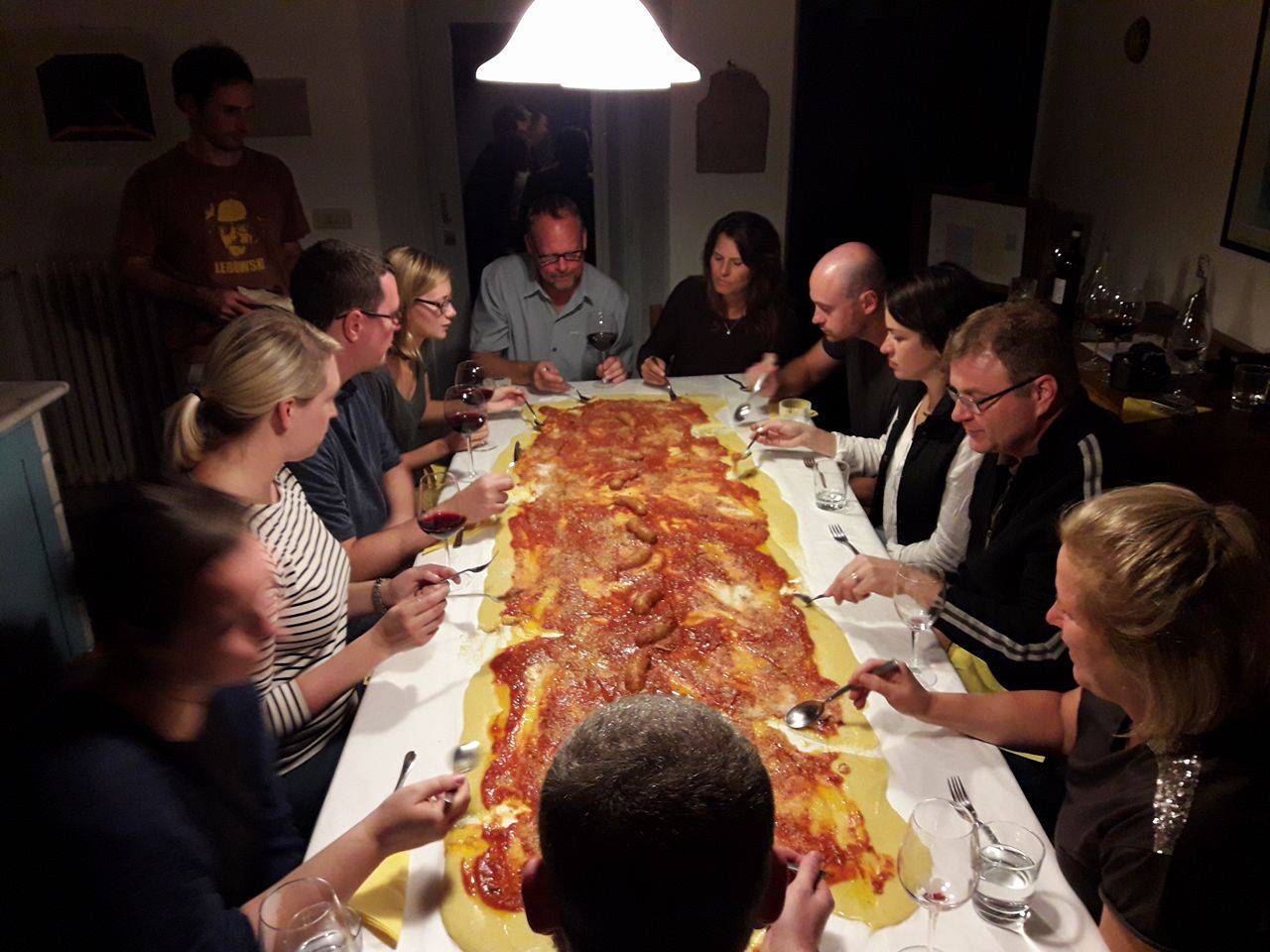 ---
Day 6: Professional Extra Virgin Olive Experience + Goat Cheese Farm
Our journey will begin with a relaxing walk in a picturesque village in Chianti, learning about the history and origin of this land. We will then visit an artisanal oil mill, where you will discover all the secrets about high quality extra virgin olive oil. A personalized tour of the oil mill will be followed by a professionally certified extra virgin olive oil tasting. Not only will you be tasting some of the most highly rated olive oils in the world, you will also learn about the best uses and food pairings that showcase each and every ingredient.
After lunch, we will visit an organic goat farm and cheese producer. We will meet the owner and his staff of adorable goats who will tour us through their organic farm. Our generous host will demonstrate and share the wisdom (and humor) of organic production as we taste freshly made goat cheese and watch the baby goats play hide and seek with one another.
We will enjoy dinner in a gourmet restaurant nearby, a real taste experience.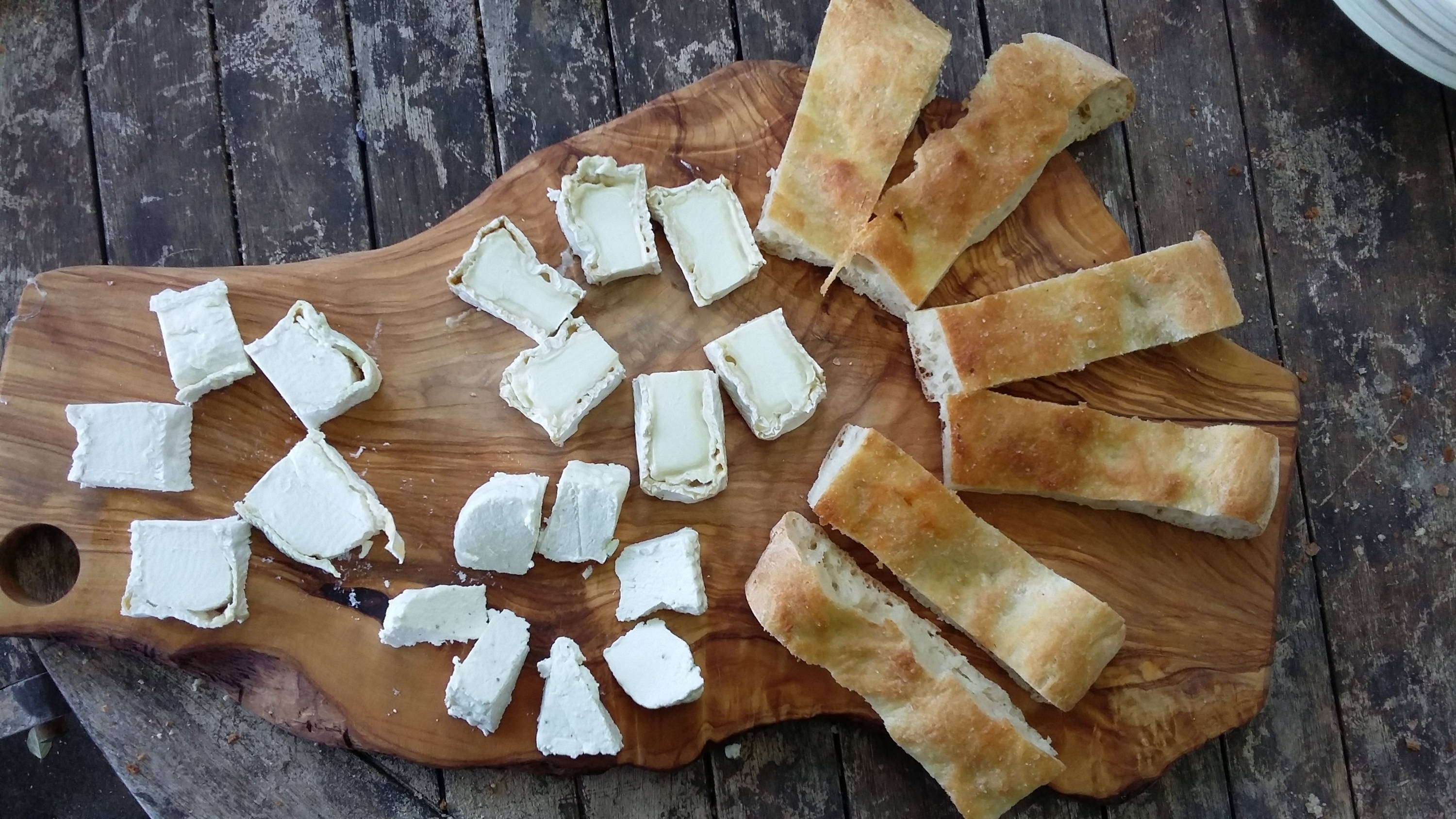 ---
Day 7: Truffle Experience + Florentine Steak night
Our last journey will begin with a unique truffle hunting in the forest with trained dogs and with an experienced local truffle hunter, who will tell you interesting legends and curiosities about this precious gift of the nature. The experience will start in the fields and will end up in their kitchen, understanding all the secrets and best culinary recipes with fresh white truffles, from antipasto to dolce. At the end of the truffle experience, you will even receive a certificate as real "Truffle Ambassador."
Afternoon: time for relaxation at home, with free time to enjoy the peaceful and charming beauty of the surrounding landscape.
We will have our last celebratory culinary feast with strictly Tuscan dinner experience, trying the real and famous Florentine Steak, a must-try of the Tuscan cuisine and lots of other Tuscan specialties.
Buon appetito!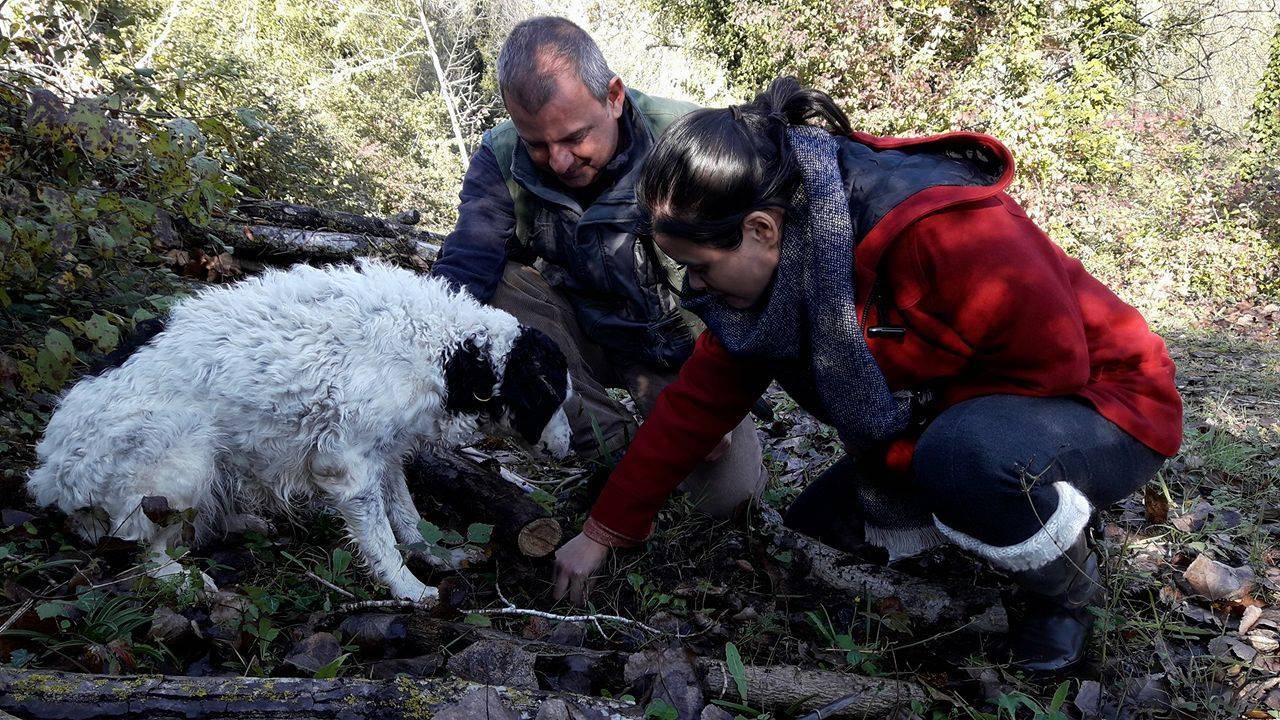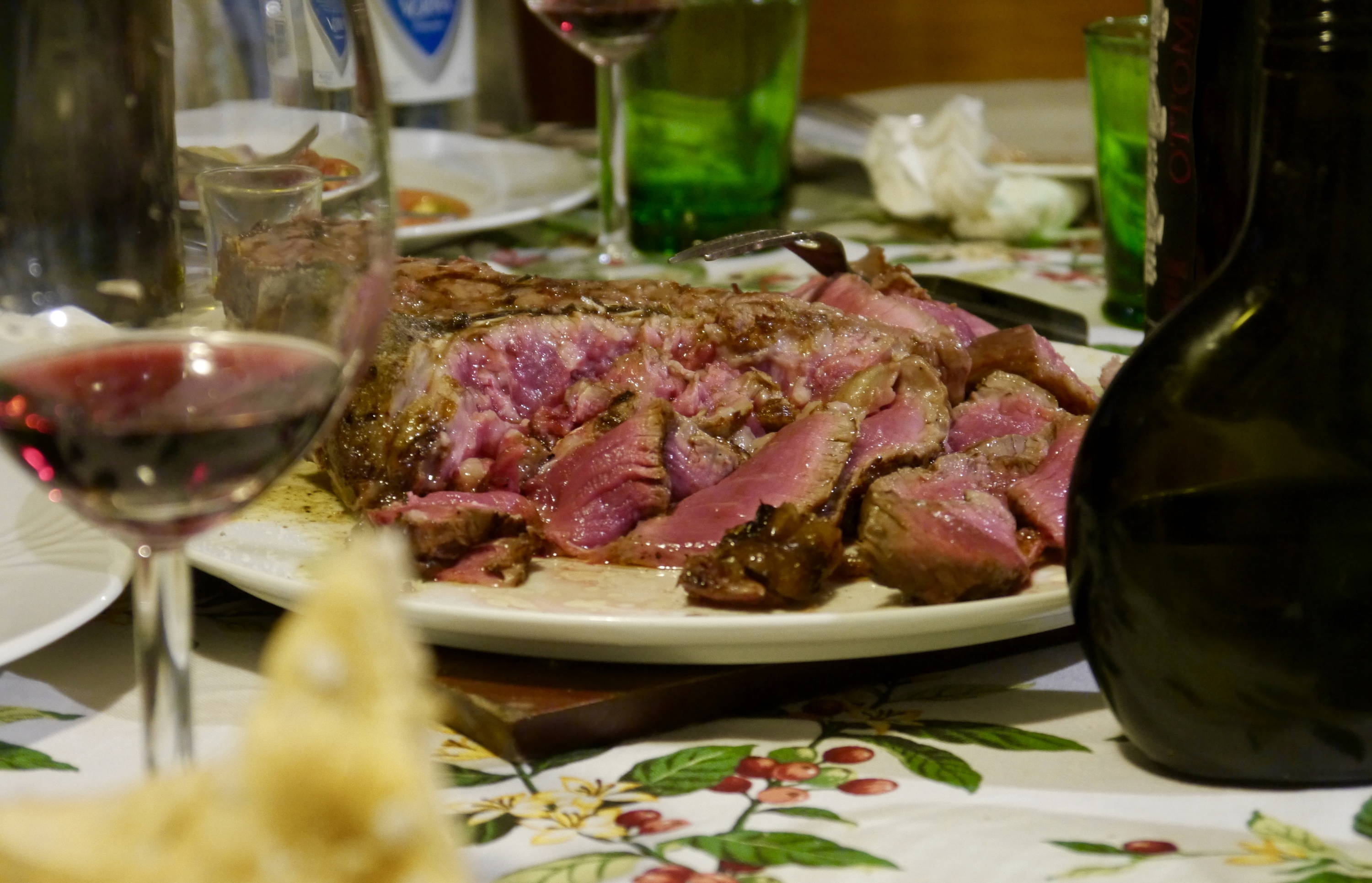 ---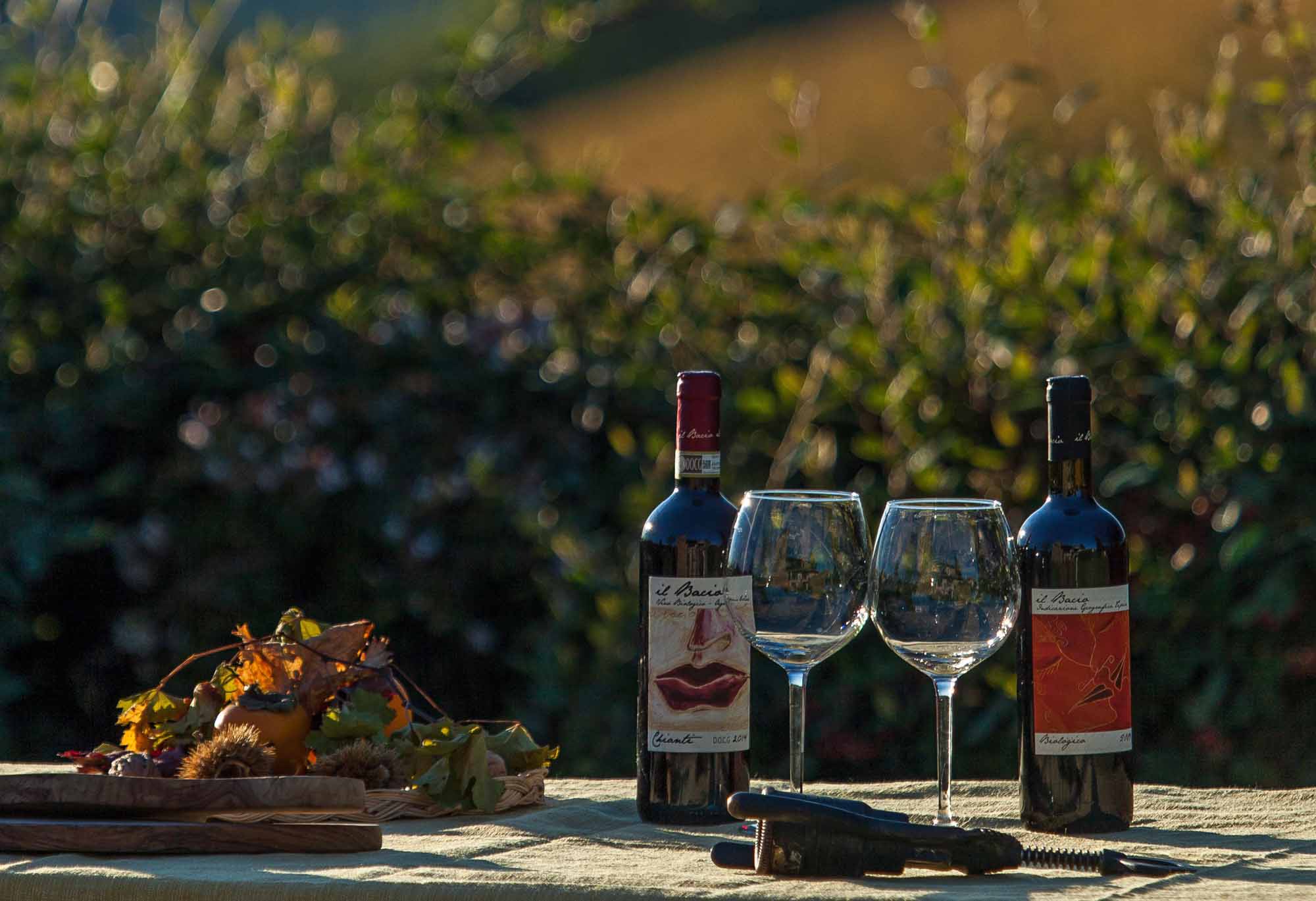 Day 8: Departure to your next destination, a presto and cheers to a wonderful time together!
Call or write us today for more info and availability.
406.570.9393
andi@onceinalifetimetravel.com
Join the newsletter
Travel, adventure and obscene amounts of pasta.

Comments
comments